While living in Lyon …
… stroll into French culture !
Laurie Chambon recommends 5 experiences to enjoy life in Lyon
after your courses at Alliance Française
Food Traboule
If you want to do the same as Henri the 4th in the XVIIe century, go to rue du Boeuf to discover this brand new place called Food Traboule.
You will enjoy both a gourmet quality place and an architectural marvel of the old city.  You will not only come to eat, from Neapolitan pizza to desserts, but also drink as the place offers artisanal beers and cocktails. With 660m2, 3 floors, 12 chefs, a beer and chartreuse bar, a coffee shop and seven lounges, the Food Traboule is an absolutely peculiar culinary place. Build during the Renaissance period, it is really well known for its pink tower! Its gardens are also a blast of fresh air to relax in the midst of the city.
22, rue du Bœuf – Lyon 5
Metro : line D / station Vieux Lyon
More info on opening hours and concept
---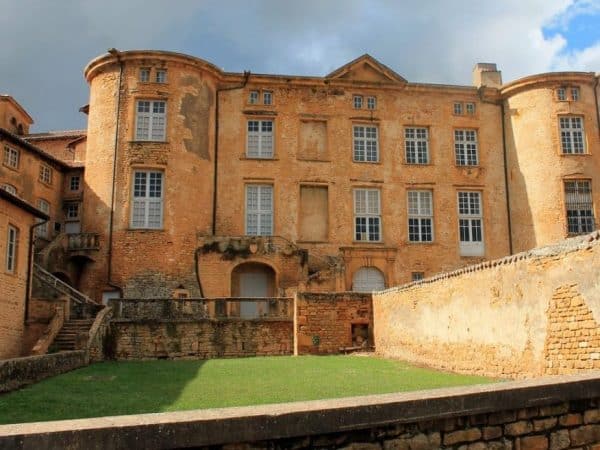 Golden-stone villages
Do you need to take a break for one day? You don't have to go to Italy to admire shining villages.
40km far away from Lyon, the villages of Beaujolais usually called "golden-stone villages" offer a total change of scenery. Go to Oingt, a medieval town registered as one of the most beautiful French villages. From its tower, you will contemplate typical regional landscapes with woods and vineyards. Outside the town and its middle-aged streets, enjoy a pleasant walk to reconnect with nature and dare tasting local wines at Domaine de la Guillardière and Fonds vieille.
Catch the train at Lyon Part Dieu train station to Legny and get off at Bois d'Oingt train station. You will need to walk 3.5 km to reach the medieval town of Oingt
Further info on train schedules and ticket prices
---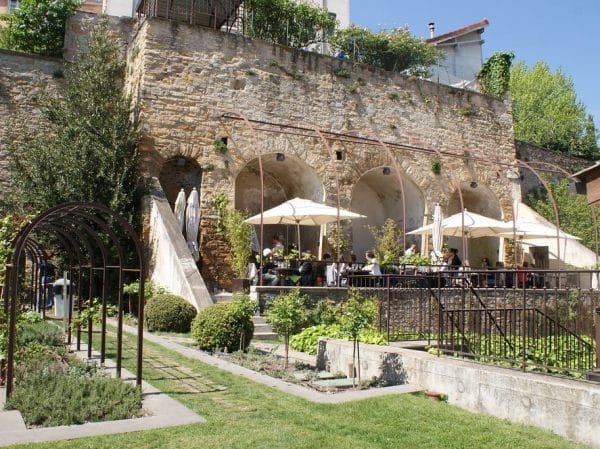 The Gadagne Museums
If you want to improve your knowledge of Lyon and its culture, you need to visit the Gadagne Museums! Located in the center of the old city, this prestigious building is one of the biggest town house of the Renaissance period (XVI century). It is divided in two parts: one dealing with Lyon's history, the other dedicated to the puppetry arts with more than 2 000 puppets from all over the world and a thousand of decorations, costumes, accessories, posters, programs and manuscripts.
Take advantage of this visit to discover this beautiful building's courtyard and galleries but also the hanging gardens on the 4th floor where you can savor your Sunday brunch at Café Gadagne.
5, place du Petit Collège –Lyon 5
Metro : Line D – station Vieux Lyon
More info on opening hours and ticket prices
---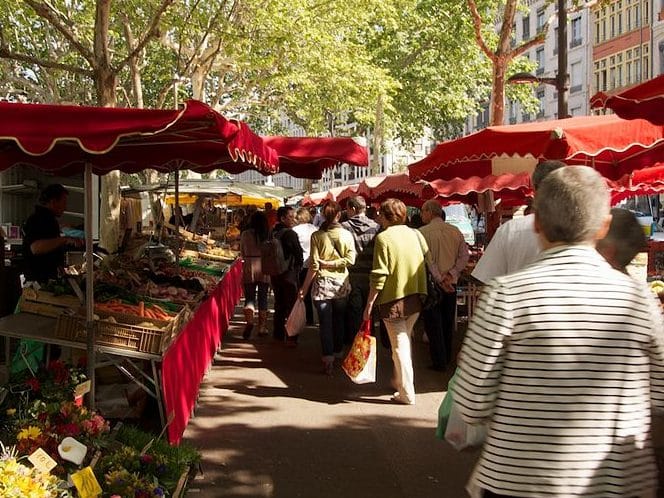 The St Antoine Market
On Sunday morning, don't miss this wonderful walk! While doing your weekly grocery shopping, take advantage of an incredible view on Fourvière and the old city!
The Saint Antoine market is one of Lyon's historical markets where locals, tourists and restaurants converge to buy their products. It's also the biggest alimentary market offering a wide range of products: fruits and vegetables, cheese, meat, poultry, roast chicken, fishes, bakery pastry, wine and flowers. With more than 100 sellers to advice you, you will easily find a shop to stop by so as to buy regional products such as grattons, sausage (to cook, in brioche or dry) or the famous "quenelle de brochets"
Quai Saint-Antoine –Lyon 2
From Tuesday to Thursday: 6am-1pm / From Monday to Sunday: 6am-1.30pm
---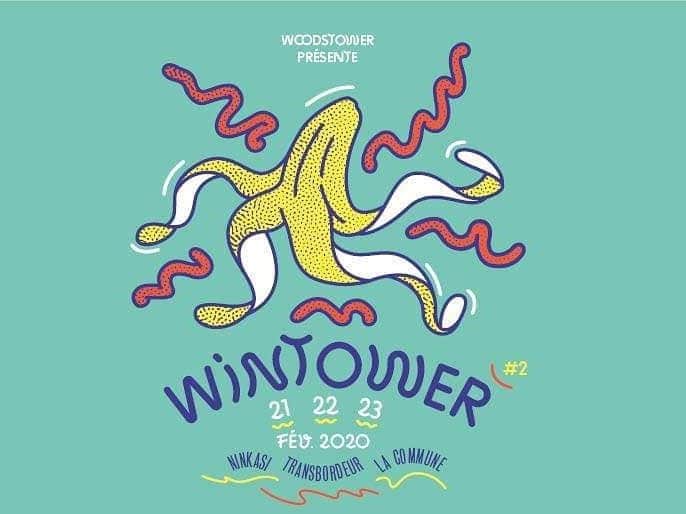 Wintower
Do you remember the Woodstower festival that has been organized each summer for over 20 years at the Miribel Parc? The team comes back to warm your body, heart and soul in the midst of winter!
From February the 21rst to the 23rd, 3 unavoidable places of Lyon's nightlife (le Ninkasi Kao, le Transbordeur, la Commune) gather their efforts to offer you an incredible party. You will have the chance to listen to rap, electronical and local musics. On sunday afternoon don't hesitate to take part in creativity workshops organized by 7ici association . It would be the occasion for you to meet people and learn how using your fingers to knit.
Festival program and ticketing services
---