Calendar of our French lessons
Calendar of our French lessons
Day courses
A session includes 4 weeks of day courses. If you register for 2 weeks, you will be enrolled in half of a session. Complete beginners have to start at the beginning of a session.
Evening courses
The duration of the courses is 1 month minimum. 
Closing days
The Alliance Française Lyon is closed on public holidays.
Please note there is no discount or a postponement on courses when the school is closed because of public holidays.
2023 calendar - Day courses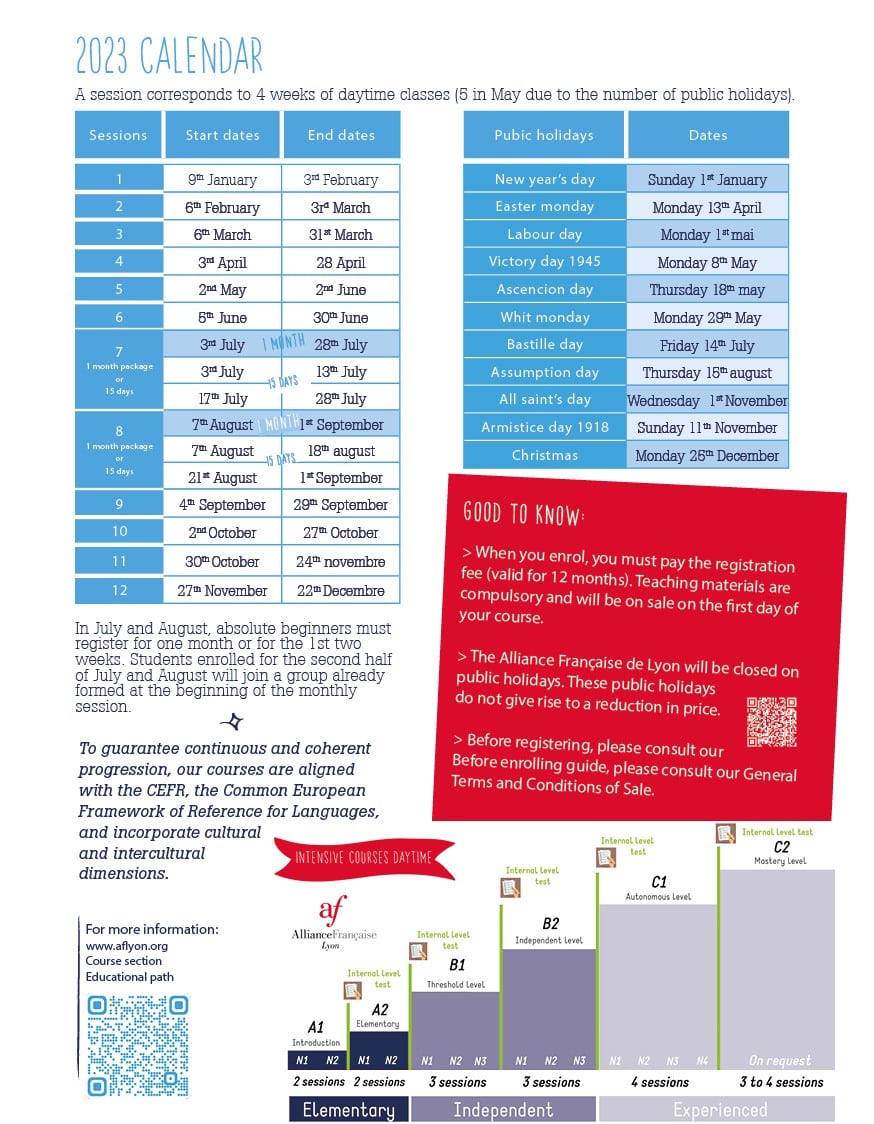 To guarantee continuous and coherent progress, our courses are aligned with the CEFR, the Common European Framework of Reference for Languages, and integrate a cultural and intercultural dimension.
If you're only available at the end of the day, we offer an EVENING COURSE PROGRAM.
Find out more about the Learning Program.
---