Pedagogical program
Pedagogical program
Learning French at the Alliance Française de LYON
To guarantee a continuous and coherent progression, our courses are aligned with the CEFR, Common European Framework of Reference for Languages, and integrate cultural and intercultural dimensions.
We offer an INTENSIVE DAY PROGRAM:
4 hours of lessons in the morning
1 Session = 80 hours in 4 weeks
5 days a week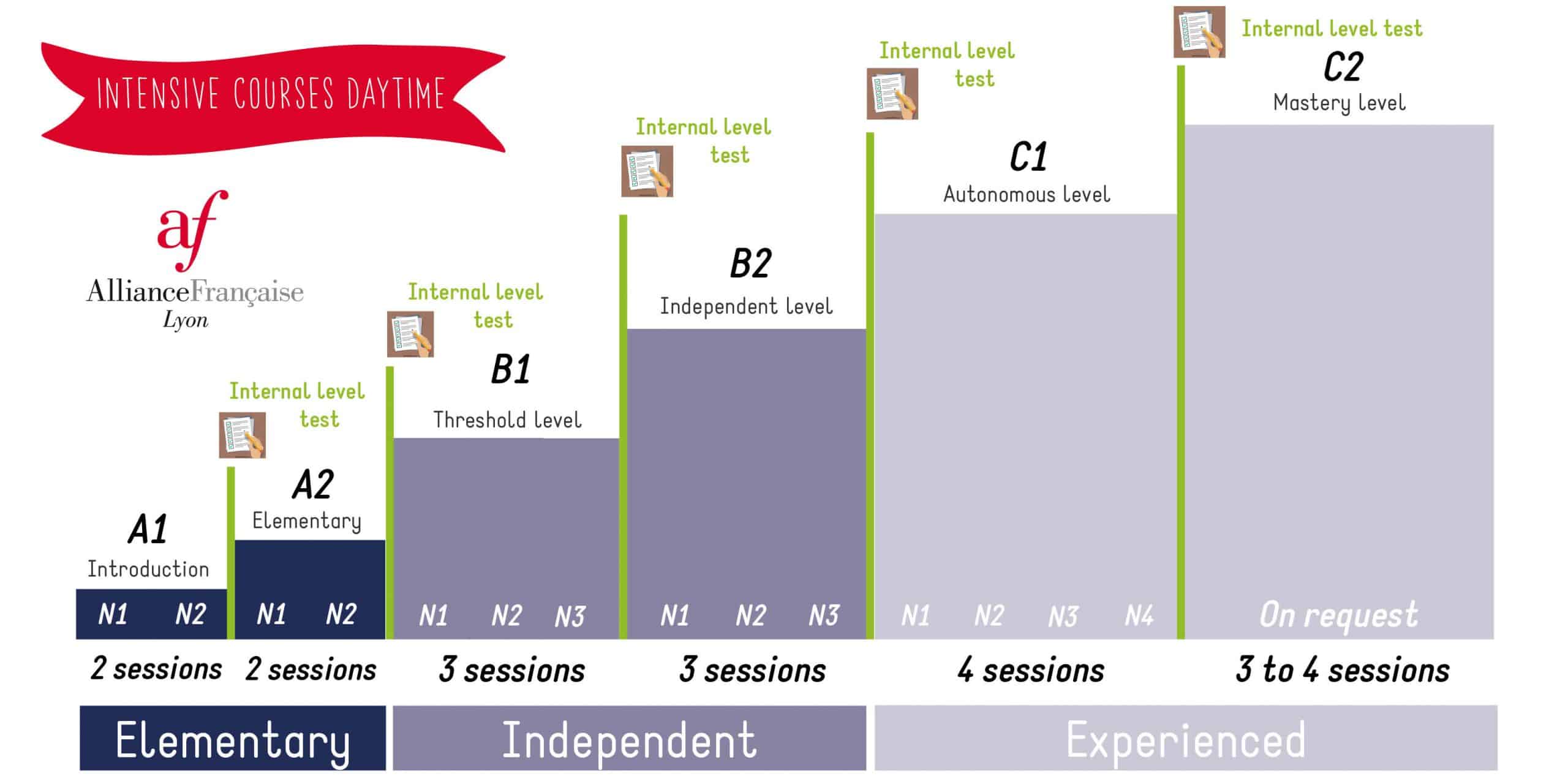 ---
For a student enrolled in French as a General Language 80 hours/month, it takes a minimum of 10 sessions to go from beginner level to acquired B2 level.
---
If you are only available at the end of the day, we offer
the EVENING CLASS PROGRAM:
2 hours of evening classes
1 Session = 16 hours in 4 weeks
2 days a week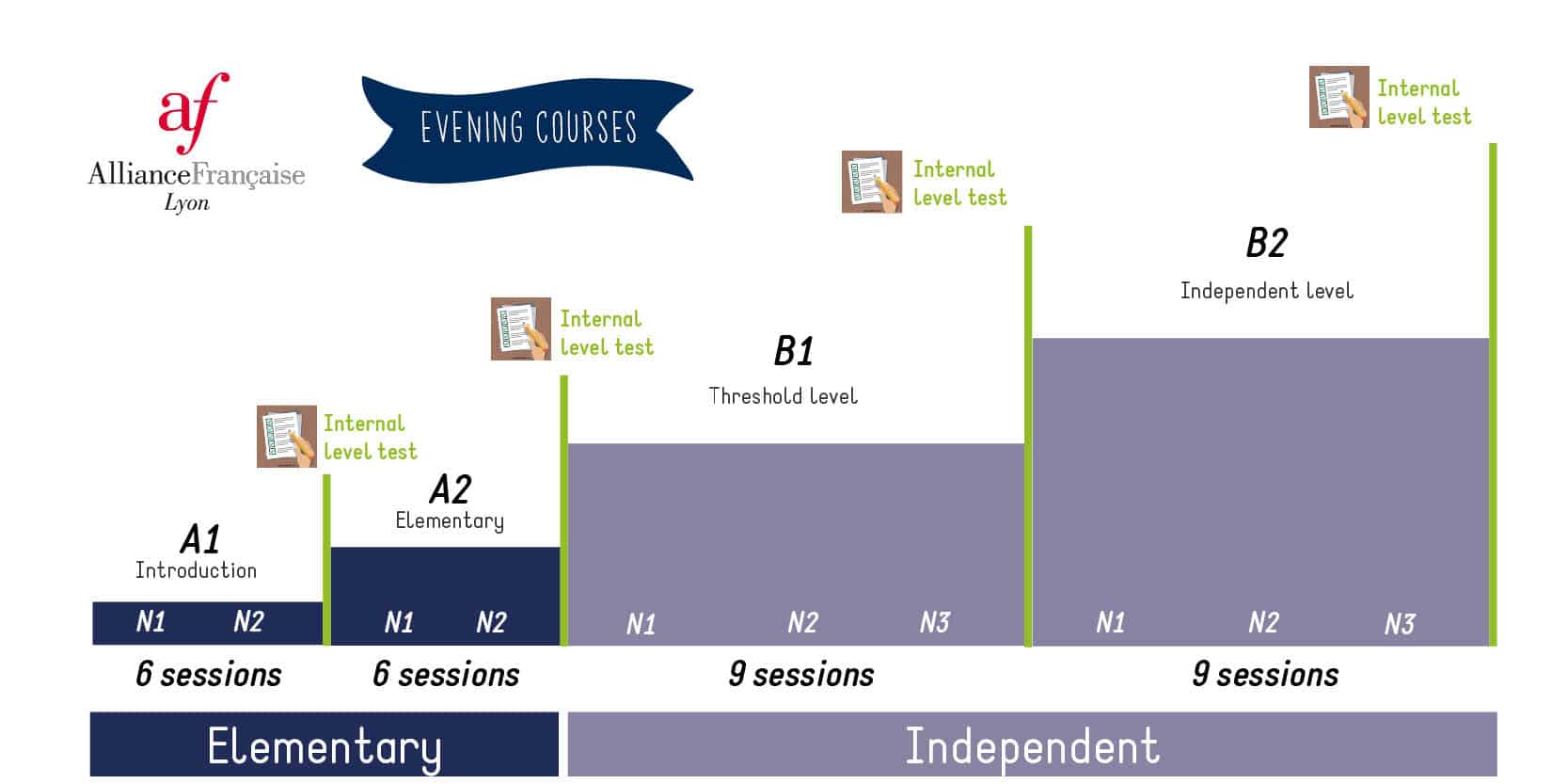 Evening classes are offered in 1 month or 3 months sessions.
---