The Alliance Française school
The Alliance Française school
1st French language school in Lyon,
founded in 1984
The Alliance Française de Lyon is :
a private higher education institution offering access to French student benefits
a language school accreditated FLE quality (French as a Foreign Language)
a state-approved continuing education organization
a school part of the Alliance Française network, welcoming, each year, 1,100 students from 108 countries willing to learn French in a friendly environment that promotes exchange, respect and intercultural dialogue.
a school fully available to persons with disabilities
A unique place
The school is in the 3rd district of Lyon, in the heart of the city, 300 meters away from the banks of the Rhone river. It is very well served by public transport (bus, metro, tram) and it is a 15-minute walk from Part-Dieu train station.
The AFLyon is located in a building of the early twentieth century, completely renovated, with air-conditioning and easily accessible to people with disabilities. This 2,500m² building includes 17 spacious classrooms and several pleasant areas to encourage interactions between students:
a large lobby,
a beautiful terrace,
a garden.
---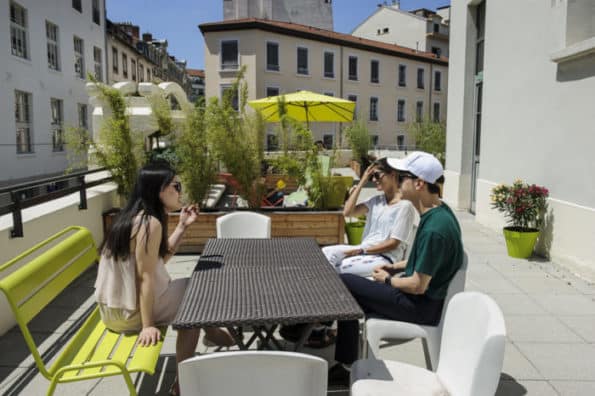 An important choice of courses & exams
The Alliance Française de Lyon offers a large choice of courses entirely taught in French, from beginner to advanced level. You can choose group classes or private tuition. All our lessons are based on the CEFRL (Common European Framework of Reference for Languages) and include cultural as well as intercultural dimensions .
Our teaching method relies on new methodological innovations and fits in with  communication and action-oriented approaches.
Our goal is to give you the skills presented by the CECRL and get you prepared to official certifications. As an official examination center, we are able to certify your level of French and deliver certifications & diplomas from the French government. 
---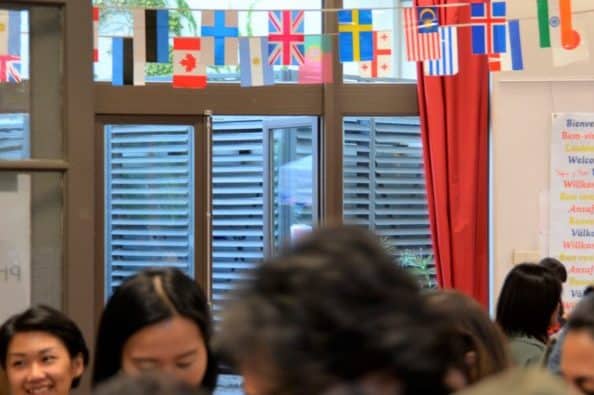 A multicultural community
Studying French at the AFLyon is an unforgettable experience that you will share with people from all over the world! Hosting more than 70 different nationalities each month, the AFLyon offers true cultural mix and unique openness to the world.
An exciting cultural program
Throughout the year, we organize events and cultural activities in our school : film-club, games, parties, shows, etc. Our cultural program is also based on the exceptional cultural agenda of Lyon (2nd artistic and cultural city in France) as well as on the activities offered by our associative partners (dinner with local families, excursions in the region, wine tasting, language aperitifs etc.)
---
A certified school
The AFLyon has gained the FLE (French as a Foreign Language) quality label since 2008 . This twin label is issued by an interministerial commission which includes the Ministry of Higher Education and Research, the Ministry of Culture and Communication and the Ministry of European and Foreign Affairs.
The label is awarded for a period of 4 years according to five quality criteria (teachers, training and teaching, reception and support, premises / security / equipment and management).
---