When studying French in France, you also want to discover Lyon & the French way of life, don't you? After your French courses, enjoy Lyon as a local with these must-do experiences !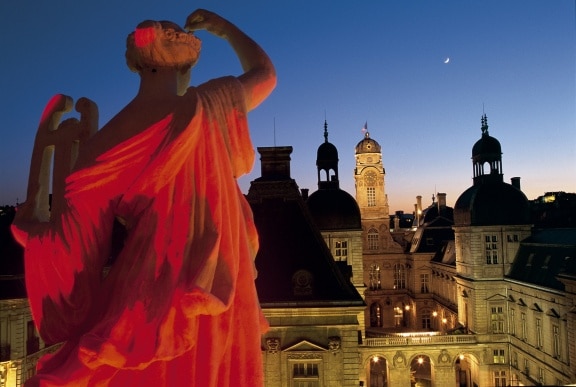 Visit unusual places on European Heritage Days
Each year, these long-awaited days see an impressive number of visitors. Indeed all the buildings in the city which are generally closed to the public open to let us discover their secrets. Do you want to know what the Hôtel de Ville or the Célestins theater are hiding? These days are for you!
Read the program and discover (or rediscover) what the city of Lyon has to offer!
September 19 and 20, 2020
---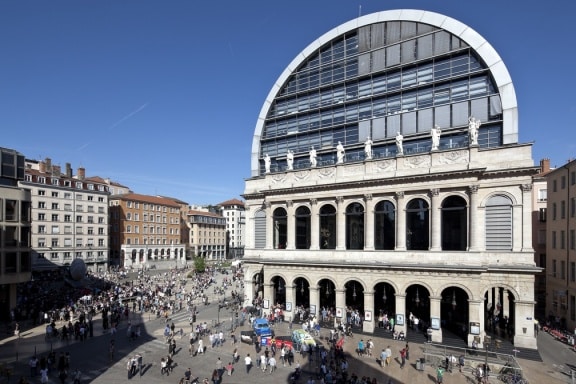 The opera differently
If the Opera can be considered as an art everyone can't afford, the Opera de Lyon offers a programmation suitable to any taste and budget ! With the Opera Underground cycle, enjoy various performances, free or up to 20€. In november, discover several concerts that will make you travel with their World Music sonorities, watch author documentaries wiht Amphimidi and enjoy the weekly event disques du siècle !
If you are a true opera passionate, the Opera de Lyon offers seats from €10 for students !
Access: Metro A – Hôtel de Ville
(c) Brice Robert / Lyon Tourisme et Congrès
---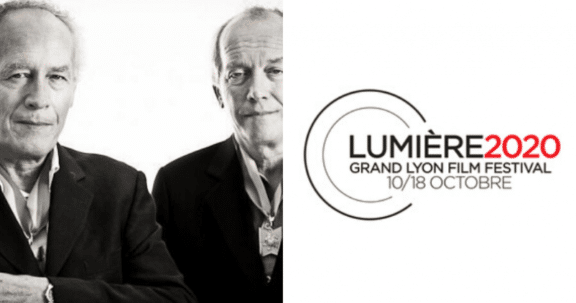 The lumière festival, take your place!
Known for being the birthplace of the Lumières Brothers (they invented the cinematograph at the end of the 19th century), Lyon has organized, every year for 10 years, an international festival with prestigious guests. If you are passionate about cinema, you can enjoy it thanks to events for all audiences such as themed nights or meeting professionals
October 10-18, 2020
---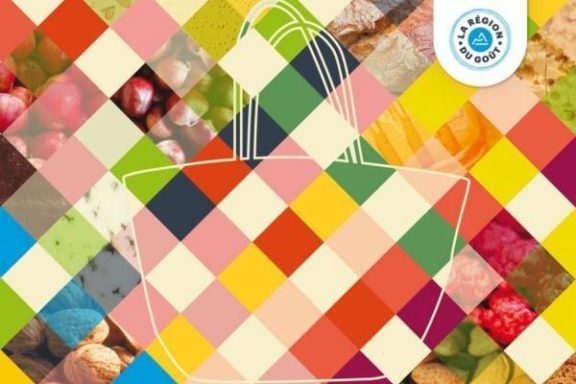 Taste 
local products
Do you like French gastronomy and are you looking to taste local products? Don't miss the Marché du Goût which will be held at Place Bellecour on September 30, 2020 all day.
You will have the opportunity to discover regional specialties and participate in various activities (aperitifs, quiz game, etc.) while having fun! And it's free! So go to "under the horse's tail" for a tasting and discovery day!
September 30, 2020
---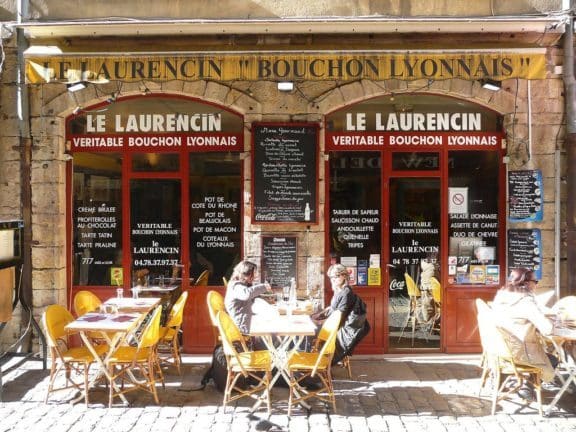 Try lyon authentique cuisine
Capital city of French gastronomy, you can try traditional cuisine in the famous "bouchons lyonnais". You will find plenty of them in the Vieux-Lyon, but sometimes it is a bit expensive. Want to try a Lyonnaiserie not expensive? Try the Laurencin 15€ menu (starter + main dish + dessert) for a full Lyon experience!
The quenelle de brochet, a traditionnal dumpling served with a Nantua sauce
Opened everyday from 11.30am-11.30pm
Adress: 24 rue Saint-Jean 69005 Lyon / 04 78 37 97 37
Access: D Line – St Jean Stop / A Line – Cordeliers Stop
---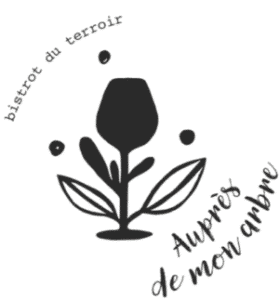 French cafe-concert
Looking for your favourite place in your new hometown ? You just found it ! Everyday, you will find at the ADMA (Auprès de mon Arbre) drinks and finger-food selected among local producers : delicious and very fair price. They also offer free access to a wide range of books, board games, and if you're a musician : piano and guitare !
Notice: Two times a month, the bar organises a French song's night
Open 7/7 up to 00.45 except on monday and sunday 11pm
Address: 5 rue Burdeau, Lyon 1er
---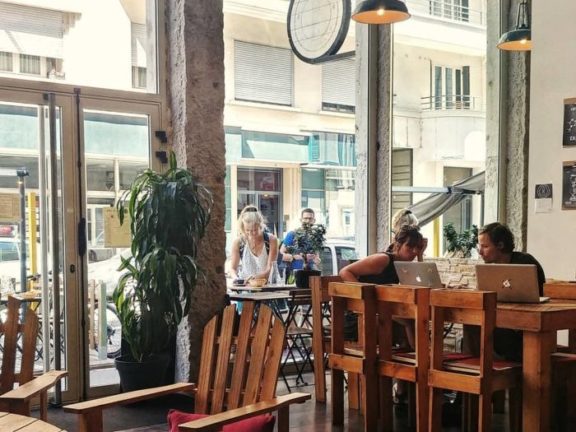 Labo coffee shop : adorable cafe to study !
The Labo coffee shop offers spacious tables, where you can work solo, in group while having a coffe or a freshly cooked platter. Le Labo, is located close to the University Lyon 2. Warm and welcoming, its ideal environment is very much appreciated by the students of Lyon, as well as its incredible menu.
Favorite : the buddha bowl, everyday different, always tasty!
Open Monday to Friday 8 a.m. to 7 p.m.
Address: 39 rue Marseille, Lyon 7
---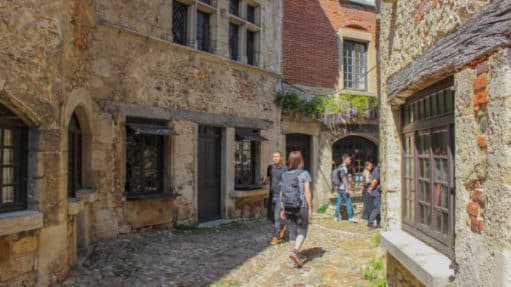 Get away to perouges to discover the countryside
What could be better than escaping the big city for a day? Less than 40 minutes by train from Part-Dieu station, travel to the heart of time towards the Middle Ages! We owe the charm of Pérouges to its small cobbled streets and lively shops but also thanks to the famous "sugar pie", to be enjoyed in a bakery or in a local restaurant!
To get there, take the train from Part-Dieu station to Meximieux station and then walk for 20 minutes.
---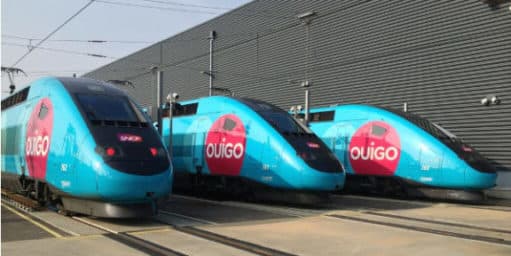 +20 French cities at an afforadble price !
Do you plan to visit France while studying at Alliance Française de Lyon ? Check out OUIGO and book your next week-end to Marseille, Paris, Montpellier or Nice. If you're flexible, you will even have more chance to find a ticket at a reasonable price, generally around  €10 each way. Thanks to this low cost high speed train, you will be able to visit more than +20 French cities.
Not in a rush at all ? Try Ouibus, with even cheaper prices and connections between big city centers (by bus).Departures and arrivals from Perrache or St Exupery airport stations
---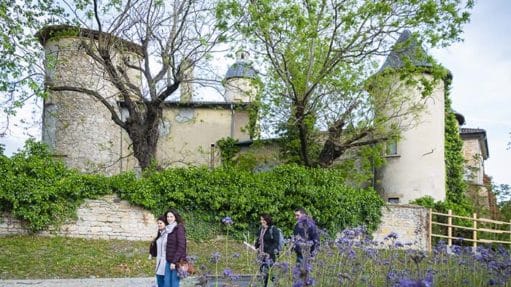 The blandan park in the heart of the city : your new playground
This park located in the heart of the 7th arrondissement was a former military fort house of 15 hectares, recently redisgned. On top of being located in the very heart of the city, the facilities are really interesting. It has several playgrounds (badminton, basketball, volleyball), and since May 2019 the belvedere has opened, and is a good spot for picnics !
---
Want to have an artistic or sport activity?
The ​Forum of Associations​, is organized by the city of Lyon every year in September in different areas of the city. You will meet cultural and sport associations, to choose your future activity, but also volunteering opportunities : enjoy fully your experience in Lyon !
To learn French faster, we encourage our students to become an active member of a local organization
September 5, 6, 19, 2020
---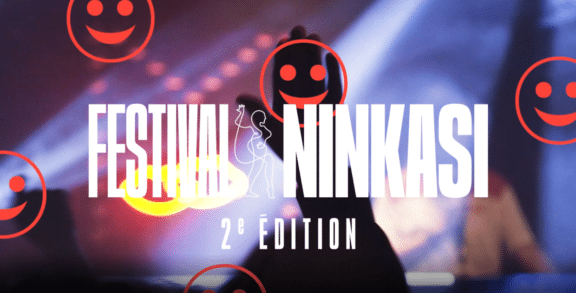 Second edition of the Ninkasi festival
34 artists, 18 places: The famous craft beer brewing company Ninkasi, also cares for that back to school time :come to enjoy good music, and craftbeer  which have made their reputation for 20 years. You can also have a bite to eat there. Take a look at the schedule
From September 5 to 13, 2020
---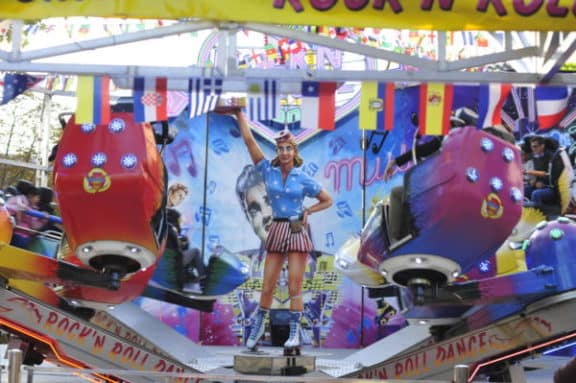 La vogue aux marrons: discover a traditional festival!
Every Lyon child knows and cherishes this popular festival when autumn arrives, but adults also find happiness there and like to enjoy the general good mood! You can eat roast chestnuts or cotton candy, take a tour of the haunted house or just stroll along Boulevard de la Croix-Rousse where we have been in vogue every year for over 150 years …
From October 2 to November 11, 2020
Access: metro C, Croix-Rousse stop
---