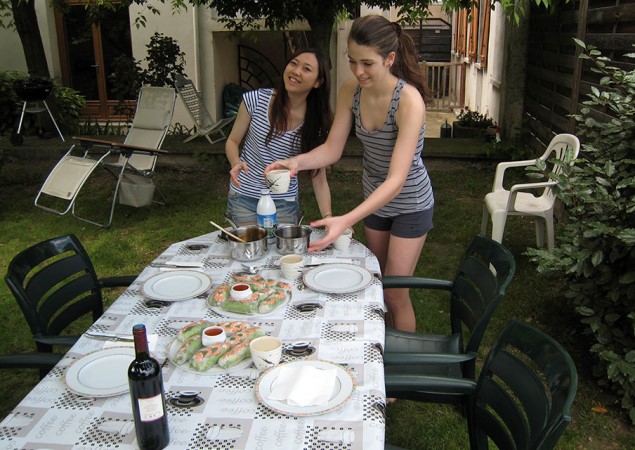 You want an accommodation offer to practice French?
The AFLyon helps you to find a room in host family that will give you access to:
A warm and friendly welcome,
The comfort of a full equipped house,
The possibilty of practicing your French outside your courses,
Sharing different cultures,
Culinary discoveries,
Downtown center or public transport.
---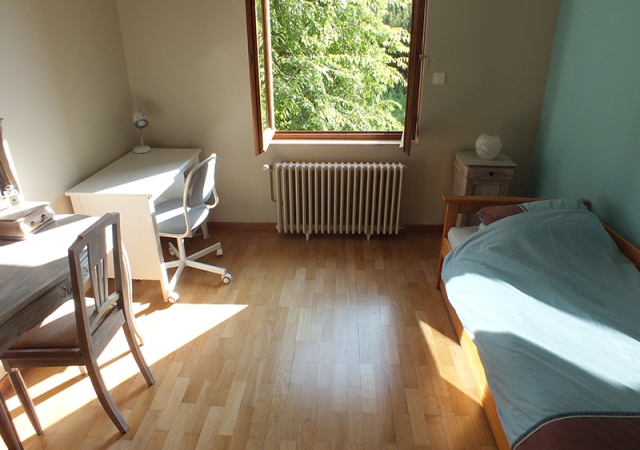 We offer 2 options:
Room* + breakfast: from 450€ to 550€ per month
Room* + breakfast & dinner (half-board): from 650€ to 750€ per month
* Accomodations include: individual room with internet, shared bathroom and toilets (with the family and/or other students), kitchen access, wahsing machine access.
What are the booking dates?
The booking includes checkin the day before the beginning of your courses and checkout the day after the end of your courses.
---
What are the booking conditions?
The AFLyon offers an accommodation service to at least 18 years old students with a minimum of 15 hours courses per week. The accommodation is booked for the duration of your studies.
Booking
Register for your courses and select the accommodation service at least 45 days before your arrival (after this period, you will not access to our service). Important: there is a limited number of places.
Proceed to the payment of your courses + accommodation service fees.
BEWARE : Accommodation in host families will be available from September 2019.

Important: your booking request will be treated only after reception of the payment. Please, be aware that the AFLyon assignes the host families to the students.
 The prices will change on July 1st.