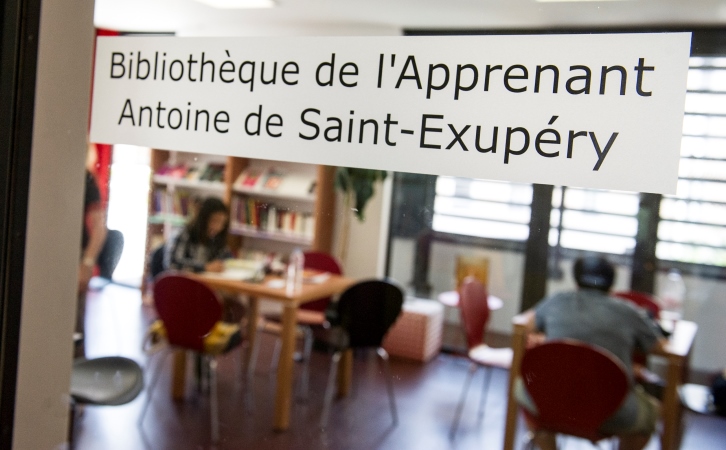 Located on the 1st floor, the Antoine de Saint-Exupéry Library is a resource center aimed to help you learn French.
You will find books classified by level of difficulty, from A1 to C2:
To consolidate your knowledge of the language (vocabulary, phonetics, grammar, conjugation, revision exercises),
To better understand the Francophone culture (literature, comic books, audio books),
To discover Lyon, its region and its cultural heritage (guides, history, art books etc.),
To prepare official exams (TCF, DELF, DALF). The library materials are available for onsite consultation and short-term loan.
---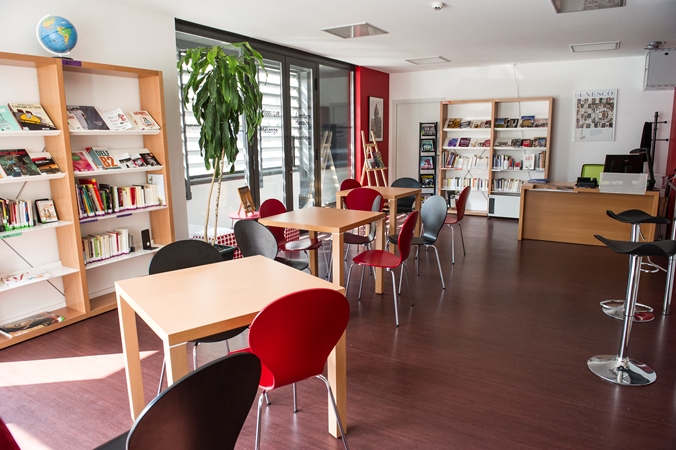 The library is also
A workspace with free computers and with unlimited free WiFi access.
A space offering fun activities to improve your French: Iwona organizes library-games Bibliojeux#1 and Bibliojeux#2 every months and reading sessions every Monday!
Tutoring sessions every Tuesday, Wednesday and Thursday.
Opening times:
 Monday: 9.30am – 12.30pm / 1.30pm – 4pm
 Tuesday: 9.30am – 12.30pm / 1.30pm – 4pm
 Wednesday: 9.30am – 2pm
 Thursday: 9.30am – 2pm
 Friday: closed.
---