A selection of free resources
from our French teachers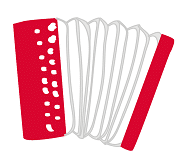 My level of French is A1
New : your teacher Fabien created for you this special lockdown worksheet whose title is Capsule Generation.
Improve your oral comprehension with French stories. Listen to "Le Talisman brisé" and anwser questions.
With videos to introduce the French Language, activities and a test at the end of each week, we suggest you to enrol in this MOOC French as a Foreign Language, created by our colleagues from AFPA.
Your teacher Fabien created for you a worksheet named a vegetable planter. Creating worksheets is part of our educational programme about ecology.
Fill in this online test to check your spelling and grammar skills and try to do it in a limited time! To learn new French words, your team recommends you to watch Instagram videos from Monsieur Baptiste.
We also selected several online exercices from TV5 Monde.
---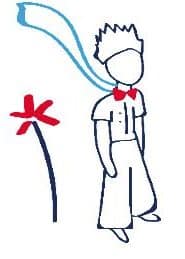 My level of French is A1 – A2
Our team recommends you the MOOC "Living in France" which includes 50 hours of course for level A1 and 70 hours for level A2. To enroll, just click on the link (above), create your account, log-in and proceed chapter after chapter
As you used the textbook Défi during your lessons at Alliance Française, your teacher created for you a demo explaining how to log-in and use online resources (interactive exercices, videos, audios) provided by the publishing house Maison de Langue.
Keep on studying with these exercises for beginners.
---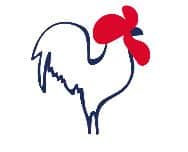 My level of French is A2
New : we recommend you a listening comprehension exercice using a video dealing with epidemic and back-to-school!
Review French conjugation rules with this verb battleship! 
Do you know well Rhône-Alpes, where Lyon is located? Our teachers recommend you the online exercices what's going on in Rhône-Alpes. You will also be able to try this worksheet created by Julien, one of our former teachers.
Benoit Turjman is a very well-known mime artist who led a workshop at Alliance Française a few years ago. Follow his adventures on his instagram page and write comments about his performances : this is an exercice about observation and appreciation to encourage you interact with him in French !
To improve your grammar skills, listen to these podcasts from Easy French. To enhance your written comprehension, select a story (various categories and topics) and answer the questions below the text.
A bit of French pronunciation ? Repeat slowly, step by step, this tongue twister until you can say it at a normal talking speed. Exaggerate the words' pronunciation, to make your tongue, lower jaw and lips work well.
---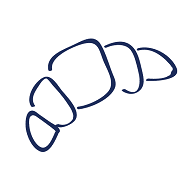 My level of French is A2 – B1
Do you want to work in France? We recommend you to enroll in this MOOC especially designed for those who have career plans in France.
Do you know what is le français au sens propre? Each month, our teachers create educational worksheets about ecology which are used by French teachers all over the world. Today, our team created a worksheet named la légende du colibri especially for you!
---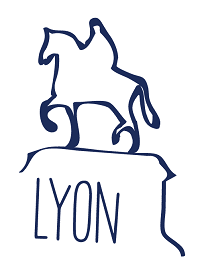 My level of French is B1
New : in the mood for a French grammar exercice 🙂 ? Your teacher Natalia invites you to study how to form the French past participle. 
Your teacher Fabien created for you this "special containment" worksheet named the frog and the cow.
Dictations are a very good way to improve your spelling and writing skills.  Train yourself with this dictation from Archibald, select your level and follow the instructions !
Your teacher Natalia selected for you audio stories designed for young people. There are stories for all ages : Tintin or Astérix, tales, musical stories, day or falling asleep stories… Imagination can be helpful in this difficult period!
"Monter à Paris", "descendre dans le sud", why do we use "à" or "dans" ? A young German lady explains when using these French prepositions. New : your teacher recommends you to watch videos with French subtitles from Brut.
Looking for oral comprehension lessons ? Your teacher Natalia selected this video 1 day, 1 question : watch and listen to it several times, write down key words, and then check the video subtitles.
Need to enhance your spelling skills ? Try this dictation recommended by teacher Sophie. 
Looking for General French exercices? Here is a selection from TV5 adapted to your level of French. 
Our team recommends the MOOC Living in France with 90 hours of course (please proceed chapter after chapter). To register, all you need is to create an account and then to log-in.
Follow the demo to use the online resources provided with your textbook Défi.
---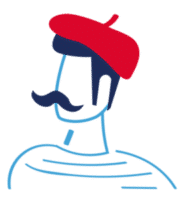 My level of French is B2
Train yourself to take the TCF (a French Test) in real exam conditions with these exercises from RFI Savoirs. 
This week, our team of teachers suggest you to watch thank you teacher, a series of short videos  presenting the French language with a new eye.
Our team recommends you 4 exercices to study French regional accents. 
We suggest you to improve your grammar skills with a lesson about French connectors. Your teachers invite you to listen to this news before answering the questions.
Do you want to take the DELF B2 exam? To help you prepare the exam, we suggest you to try this real time mock exam and then check the corrections. Secondly, try this oral comprehension test. It is the second exercise of the exam's group test. First, read all questions until the last page. Then, listen the audio recording only one time and answer the questions.
To help you improve your spelling skills, teacher Sophie selected this dictation.
Finally, here is a selection of online exercices from TV5 adapted to your level.
---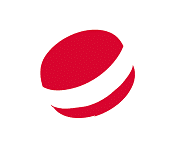 My level of French is B2 – C1
New : check out this story about Lyon! With Lyon Acadabrant and its vocabulary worksheet, you will master the art of speaking French. Thank you Natalia for selected this exercice and Judith Hess for created it.
To prepare and pass the DELF B2 and DALF C1 exams, we suggest you to register for this (free) MOOC : it started on April 7th and includes 3 hours of course per week over a 6-week period.
---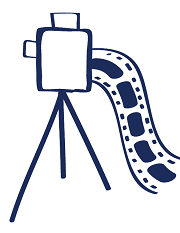 My level of French is C1
Will you be able to avoid these grammar and spelling traps ? Check it by completing this quiz made of 12 questions. Quel est votre score? Envoyez-nous vos résultats en MP (via Facebook ou Instagram) 
Do you like reading books? Cultura bookshop offers you the opportunity to read close to 3 000 books that you can download for free :  an excellent opportunity to learn new French words!
Start with French grammar exercices. Keep on learning with this collaborative French escape game  that blends science fiction, adrelanine and French language.
Do you want to perfect your listening skills? Our team has selected a video from Norman, a Parisian YouTuber who became very popular on the web. To enhance your understanding of colloquial French, listen to this funny video, then answer the questions below.
We recommend activities from Radio France International (RFI) : listen the news with le journal en français facile everyday, and check your comprehension skills with this press review.
---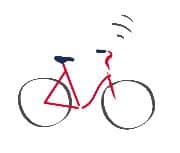 For all levels
Reminder : we suggest you participate in the Getty Challenge! Select an art piece from a French artist, create your own and send us both pictures (the original one + your reproduction) by email or, if you prefer, through our Facebook or Instagram pages. We will be happy to share them on social media!
Your teacher Fabienne recommends this website, which offers the possibility to study French from your smartphone (with various apps) or from a computer (regular websites).
Watching French movies helps you improve your level in French. Your teacher Natalia suggest you to watch these short films!
We recommend you to do these self-correcting exercices created by Hello from France. You will be able to choose your preferred categories (grammar, spelling, culture…).
Do you want to enhance your written skills with a meaningful exercice? This week, we suggest you to write a letter to an old person living in a retirement home. Follow this guide and start your letter with an introduction about yourself! Your letters will be very appreciated.
Enjoy a 10-minute online course everyday for 1 month, with Frantastique. For more info about this (free) offer
---