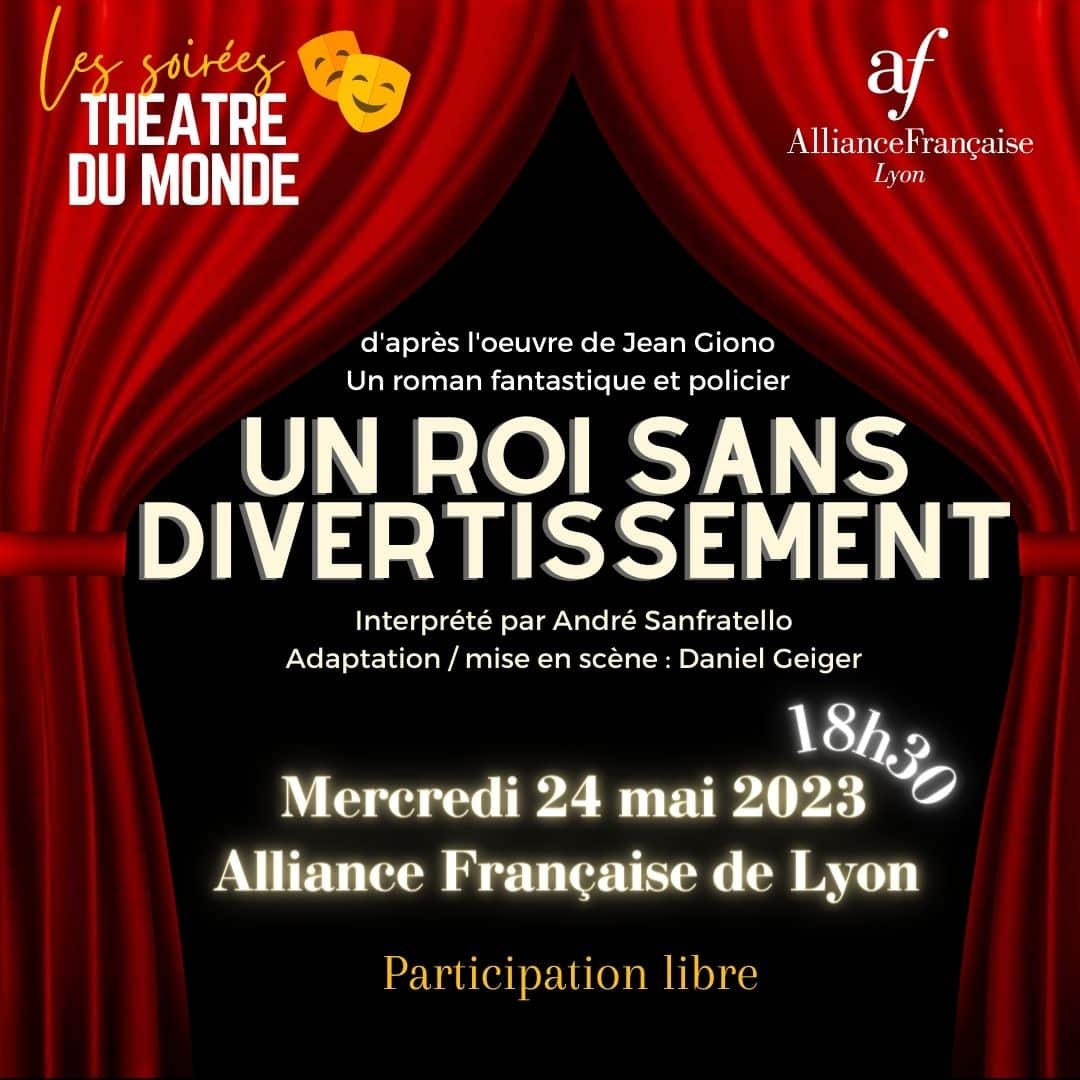 The red curtain at the Alliance Française de Lyon rises again this May 24 at 6:30 pm, with Jean Giono's major work "Un roi sans divertissement".
The novel, directed by Daniel Geiger, takes the form of a detective story in which a collector of stories recounts an event that occurred in the last century. Strange disappearances occur during the winters in a small mountain village. In an atmosphere of fog and snow, the bloodstains, the only witnesses of the disappearances, create a psychosis of fear. Apart from these red marks, "nothing, nothing but virgin snow all around".
We look forward to welcoming you.
The team of the Alliance Française de Lyon
Free participation
---