Improve your reading in French and correct your pronunciation at the library with our reading sessions!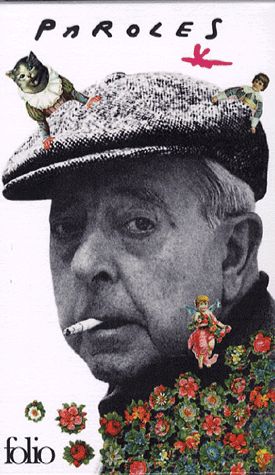 Book: Les Misérables (tome 1 – Fantine), Victor Hugo
The author : Jacques Prévert was born on February 4, 1900 in Neuilly-sur-Seine, Seine [now Hauts-de-Seine], France as Jacques André Marie Prévert. He was a writer, known for Les enfants du paradis (1945), Minuit dans le jardin du bien et du mal (1997) and Crimes et pouvoir(2002). He was married to Janine Tricotet and Simone Dienne. He died on April 11, 1977 in Omonville-la-Petite, Manche, France.
Summary : Paroles, Prévert's first collection of poetry, appeared late in 1945. Patched together by René Bertelé from forgotten newspapers and reviews, cabaret songs, and scribblings from the backs of envelopes and the paper tablecloths of cafés, Paroles is widely considered Prévert's best work. By the mid-1960s more than a million copies of it and other collections of his poems were in print.
DATES: On Mondays : July, 1st 8th, 15th and 24th
TIMES: 2pm – 3pm
VENUE: library (1st floor)
LEVEL: A2
---
Registration at the library!
6 students maximum